Regular price
$145.00 USD
Regular price
Sale price
$145.00 USD
Unit price
per
Sale
Sold out
Share
One-of-a-kind dangle earrings from the Venus Moon Water Pearls and Shipwrecked beachlove® Series by designer Kimberly Arpaia.
Purchaser receives the same earring pair shown in the images and 360-video. The video provides a magnified view of the craftsmanship and decorative details.
Size: Overall earring length is 1-1/8 inches. Earring width at the widest point is 3/8 inches.
Materials: 
     ° All metal is artisan-crafted sun-bronzed (naturally antiqued) nickel-free 925 sterling silver. The sun-bronzed silver marries beautifully with the luminous peach pearls in this earring pair. 
     ° A well-matched pair of the designer's gem quality natural peach color cultured freshwater drop pearls with excellent luster, even coloration, pleasing plump pear shape, and relatively clean surface (very slight non-distracting surface imperfections). Watch the 360-degree video to closely examine all pearl features including surface quality.
     ° A matched pair of handmade dichroic glass beads. Flashes of blue, green, pink, magenta, coral and yellow illuminate through the clear frosted dichroic glass with movement and light.
     ° A pair of Swarovski brand 2mm faceted round fuchsia color crystal beads.
Included with Purchase:
     ° A pair of 9mm medium-weight 925 sterling silver friction ear nuts made in the USA. 
     ° Packaging for safekeeping earrings.
     ° Arpaia® pearl care brochure (gentle wear & care recommended for all fine pearl jewelry).
     ° Microfiber cleaning cloth safe for pearls. 
     ° beachlove® notecard of authenticity signed by the designer.
About Arpaia® Sun-Bronzed Silver: Sun-bronzing is a gentle chemical-free antiquing process for silver developed by the designer in her studio. Utilizing silver's natural affinity to oxidize, the designer nurtures pretty old-world patinas from soft warm golden, bronzy, and rosy hues to deeper tones in ranges of blue, purple, and charcoal. Rather than a uniform oxidized appearance, the appealing color variances in the metal from sun-bronzing lend vintage charm.
As was done with this earring pair, the designer often couples antiquing with mottling and distressing areas of silver to make new components look centuries old (or at least aged). Arpaia® sun-bronzed jewelry resembles heirlooms passed down the generations or treasures lost at sea. Shipwrecked pieces take advanced planning and months to produce due to the sun-bronzing process.
Earrings are not returnable for hygienic reasons. Please see the Return & Refund Policy on this site for more detail. 
View full details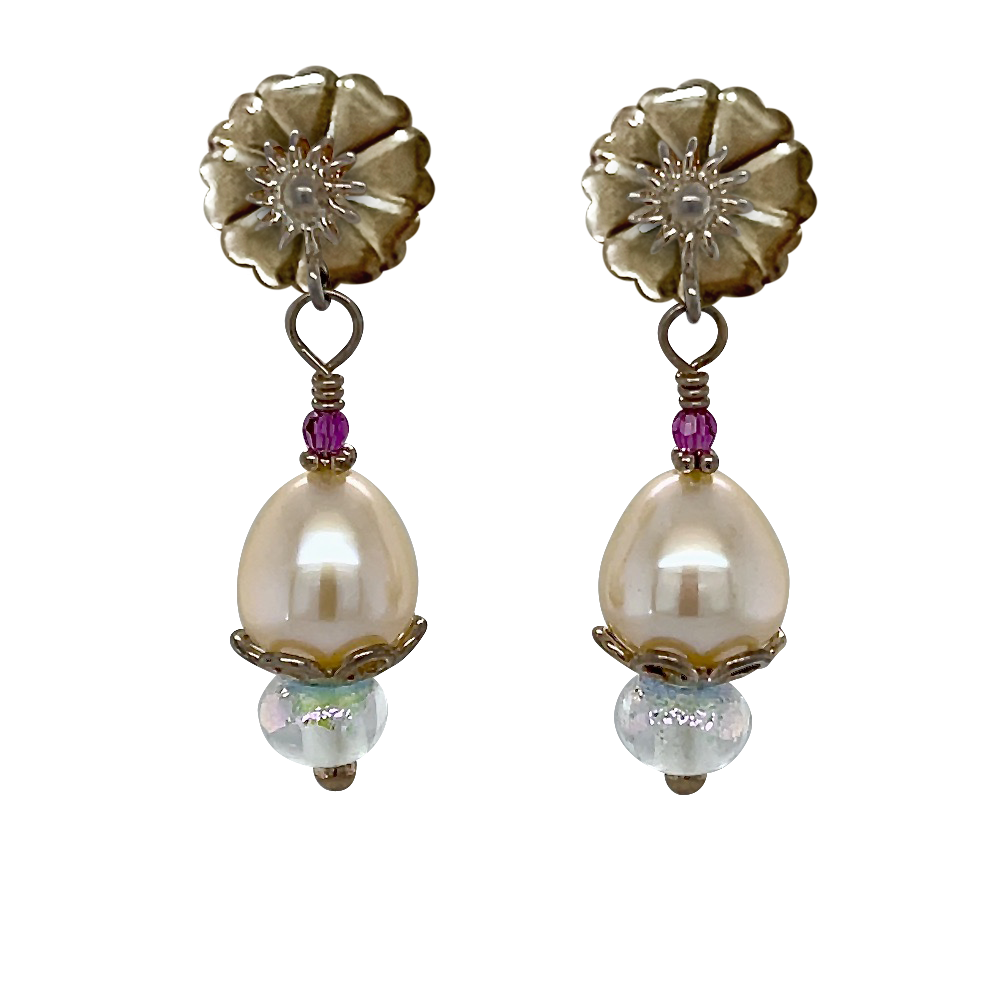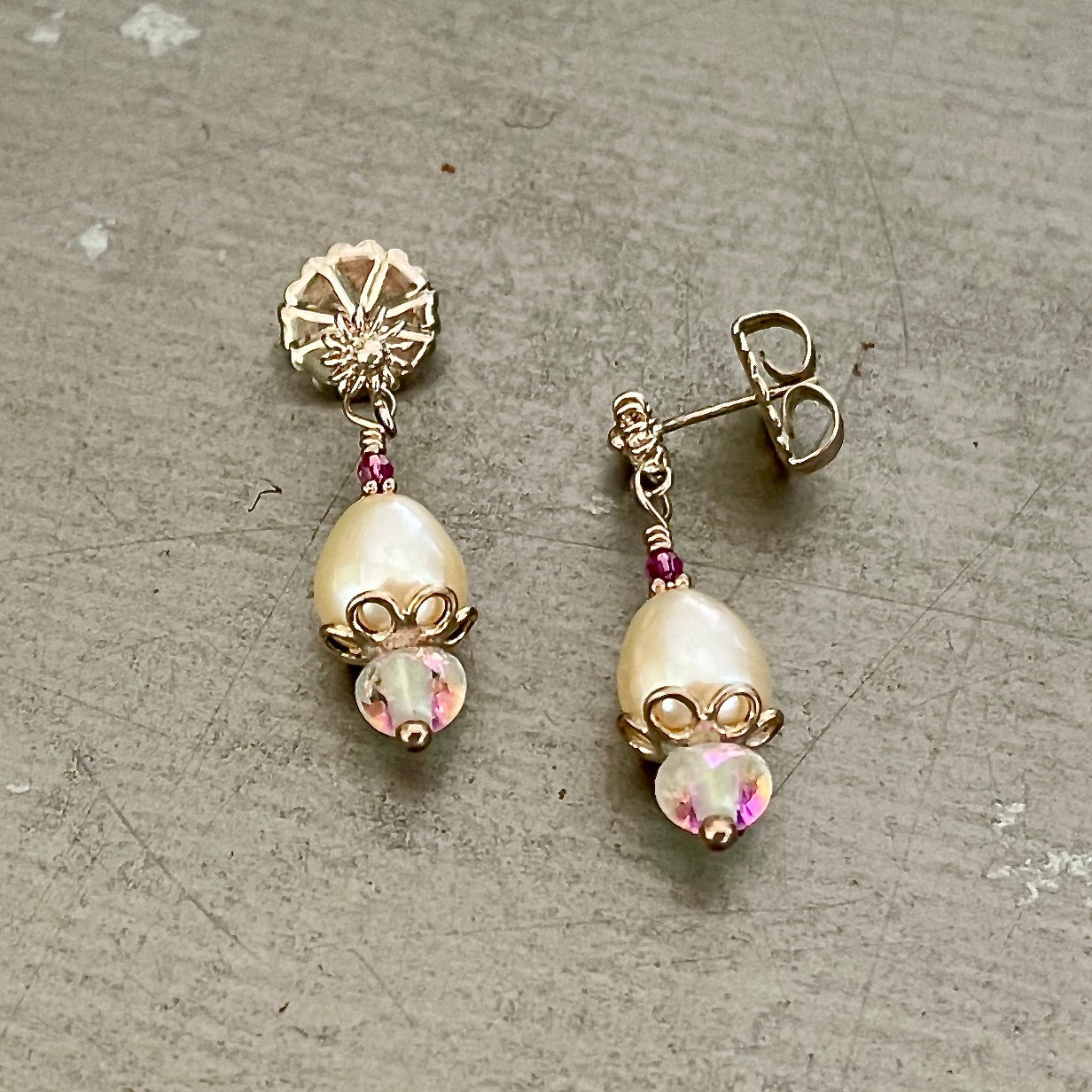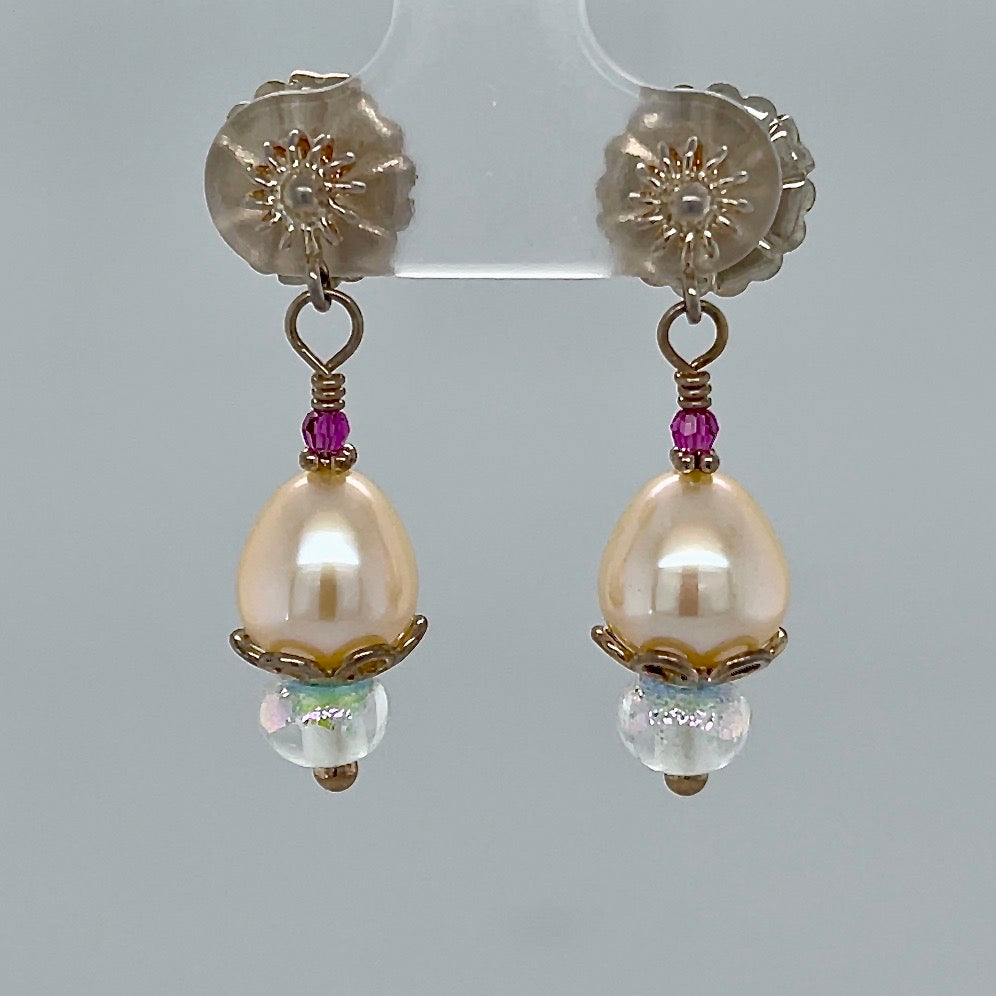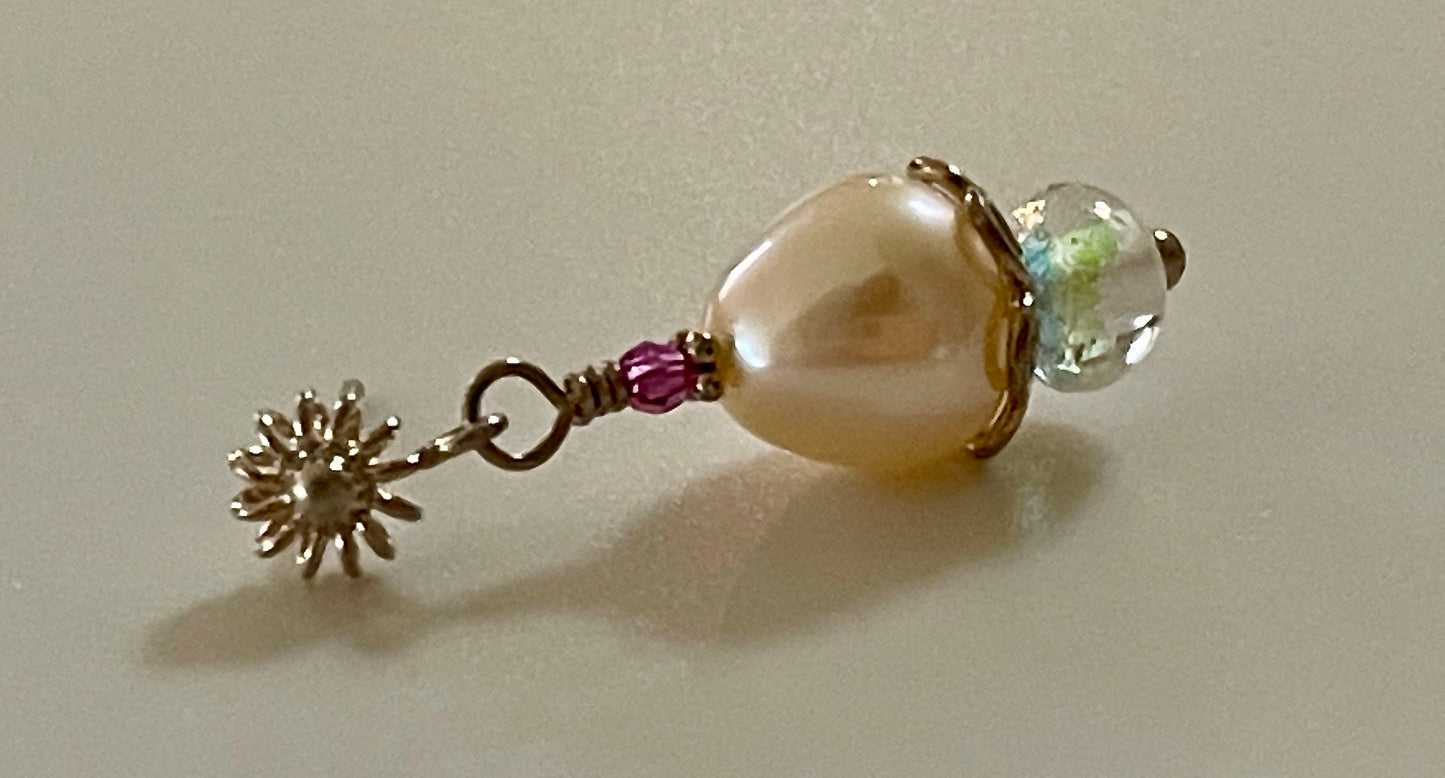 FREE Insured Standard Shipping on All Merchandise Orders of $75 or More
beachlove® Gift Wrapping Services $6.50
Unique gifts deserve unique gift wrap.
The designer personally wraps every present, and her happiness shows. Kim might not be the neatest wrapper, but her gift packaging is always fun, cheerful, colorful, and most importantly, an expression of the blissed-out beauty patiently waiting inside to be loved, worn, and adored.
See More