Regular price
$925.00 USD
Regular price
Sale price
$925.00 USD
Unit price
per
Sale
Sold out
Share
"Burnished Rose" is a luxurious one-of-a-kind necklace by designer Kimberly Arpaia from the Venus Moon Water Pearl and Shipwrecked beachlove Series.
This strung necklace features a soft sumptuous drape and feel. Purchaser receives the same necklace shown.
Length: 27 inches.
Materials:
     ° An array of designer-selected natural pastel color fine gem quality cultured freshwater pearls with excellent luster, smooth surfaces, and pleasing pear shapes.
     ° Artisan crafted rose gold vermeil (24K rose gold plated 925 sterling silver) open rose petal motif S-clasp.
     ° Artisan crafted rose gold vermeil (24K rose gold plated 999 fine silver) accent beads.
     ° Swarovski brand faceted crystal beads.
     ° Gold-lined clear glass seed beads.
 Included with Purchase:
     ° Packaging for safekeeping necklace.
     ° Microfiber cleaning cloth safe for pearls.
     ° Arpaia® pearl care brochure (gentle wear  & care recommended for all fine pearl jewelry).
      ° A beachlove® notecard of authenticity written and signed by the designer.
 About Arpaia® Sun-Bronzed Silver: Sun-bronzing is a gentle chemical-free antiquing process for silver developed by the designer in her studio. Utilizing silver's natural affinity to oxidize, the designer nurtures pretty old-world patinas from soft warm golden, bronzy, and rosy hues to deeper tones in ranges of blue, purple, and charcoal. Rather than a uniform oxidized appearance, the appealing color variances in sun-bronzed silver lend vintage charm.
The 24K rose gold plated fine silver in this necklace exhibits rich sun-bronzed hues including deep marine blue. These saturated patinas highlight the high luster and glowing soft pastel colors of the pearls, as well as, the sparkling brilliance of the Swarovski crystal.
Arpaia® sun-bronzed jewelry resembles heirlooms passed down the generations or centuries-old treasures lost at sea. Shipwrecked pieces take advanced planning and months to produce due to the sun-bronzing process.
100% Satisfaction Guarantee. Please see the Return & Refund Policy on this site for more info.
View full details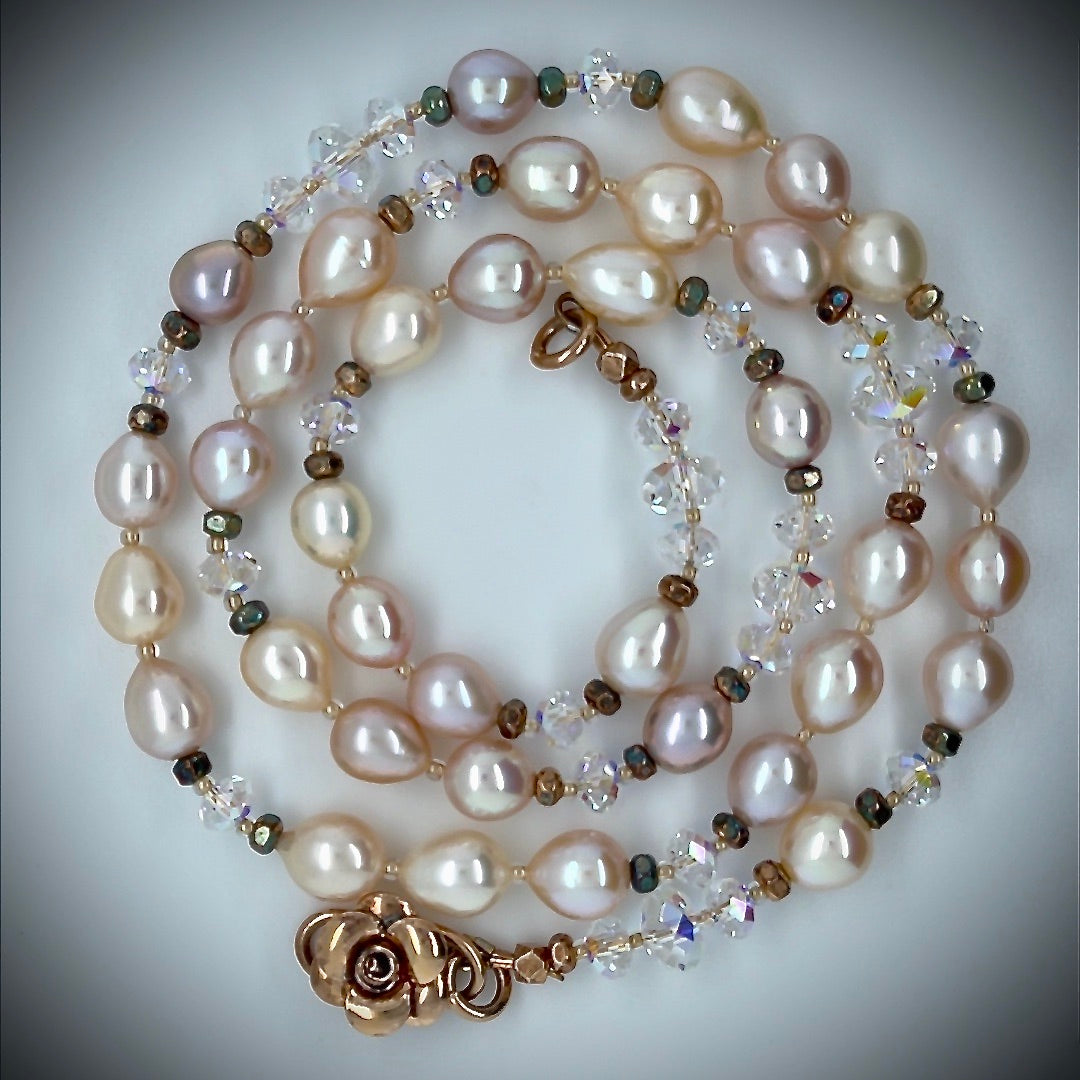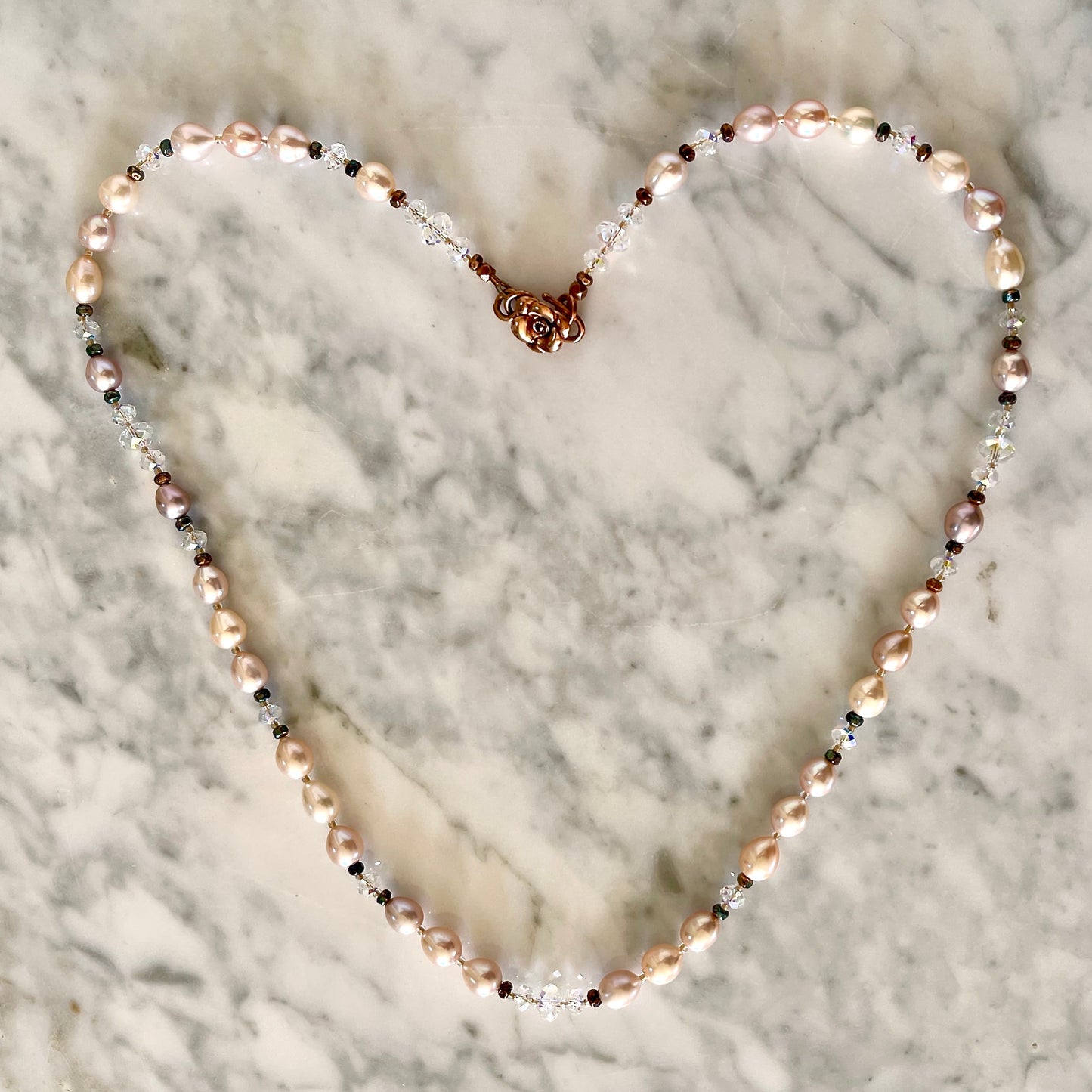 FREE Insured Standard Shipping on All Merchandise Orders of $75 or More
beachlove® Gift Wrapping Services $6.50
Unique gifts deserve unique gift wrap.
The designer personally wraps every present, and her happiness shows. Kim might not be the neatest wrapper, but her gift packaging is always fun, cheerful, colorful, and most importantly, an expression of the blissed-out beauty patiently waiting inside to be loved, worn, and adored.
See More